Elizabeth Atanasio to Keith Gilbertson at the Pearl S. Buck Estate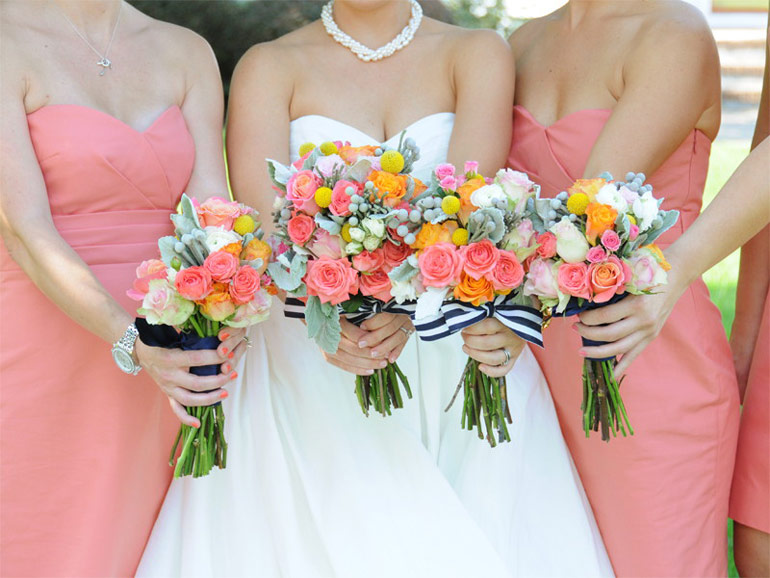 Details of the Day:
After four days of rain and bad weather, I remember waking up that morning and peeking out the window, ecstatic to see the sun. I was so relieved at that point because our cocktail hour was outside and our reception was under a tent. From there, we started getting ready and enjoying the day. It got a bit chaotic towards the end of the getting ready process, trying to get to the church on time, but thankfully we did make it. The church was so special, getting to walk down the aisle with my dad and being greeted by Keith is a memory I cherish. It's such an overwhelming feeling and I was very blessed and full of love. The timing of our day allowed us to go straight to the venue with our families prior to all of our guests arriving. We were able to see the tent set up at the Pearl S. Buck Estate with all the details that we had worked so hard on. We were also able to take a bunch of pictures. We really wanted to be able to attend our cocktail hour, so the time to take pictures before guests arrived worked out really well.  From there, the night seemed to fly. It was filled with eating, drinking, dancing, photobooth-ing, and mingling with our family and friends. The day could not have been more perfect.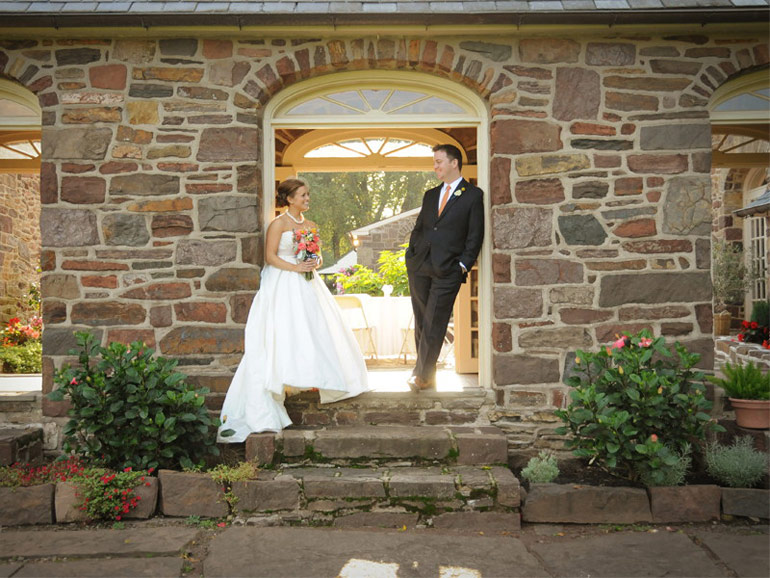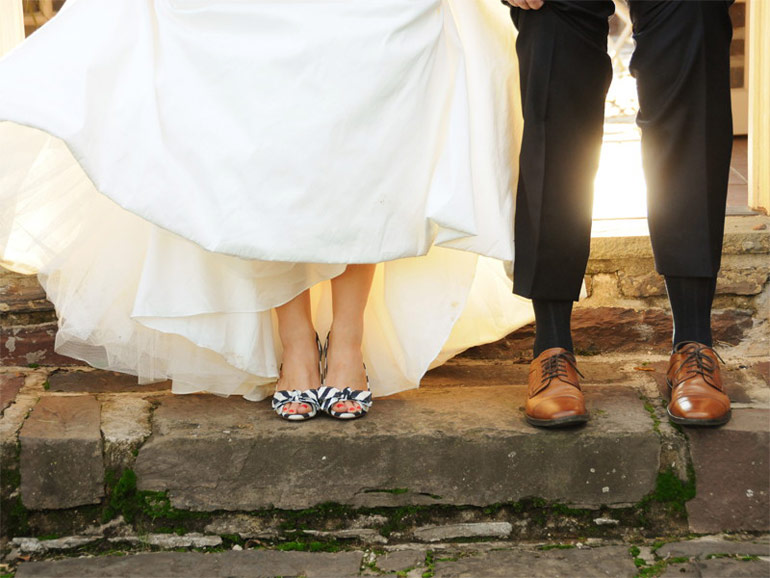 My favorite part:
There were a lot of things that I loved about that day, but the fact that we were fortunate enough to celebrate with family and friends was my absolute favorite. My husband kept saying that he couldn't believe we were in a room (or tent, in our case) surrounded by more than 200 people who were all there to celebrate us. It's an overwhelming, yet amazing feeling to be in one place with every single person you love.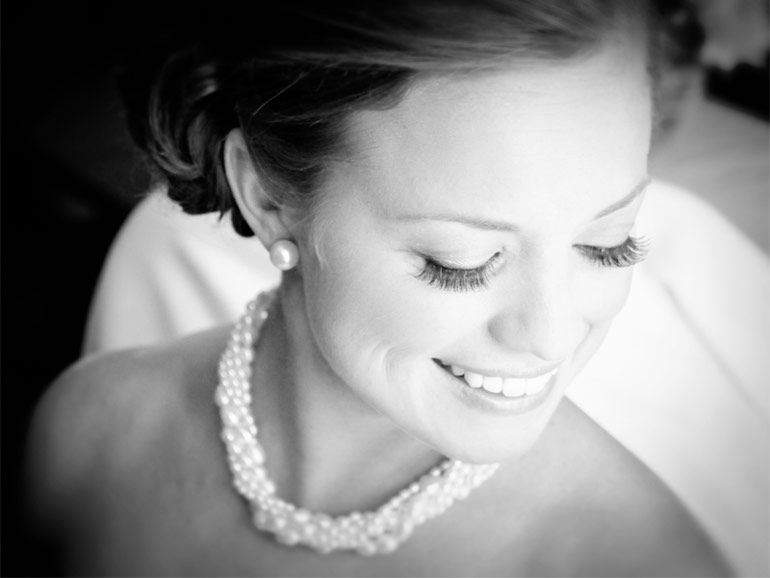 Advice for other brides:
First, enjoy your day! I was told by a lot of other brides that it's over in an instant, and you don't really grasp what that means until your night is over. Take a moment to look around and admire everything: the details, the food, your vendors, the drinks, and the people there to celebrate your love. Second, don't stress! I know it is a lot easier said than done, but everything will get done. I don't know how, but it does, and everything always seems to work out in the end. Third, delegate if you can. I was fortunate enough to have a lot of family support. My fiance and family were willing to help with projects and making necessary phone calls. It was a huge relief, and it also helps with the whole "don't stress" thing. Finally, remember what the day is about. You get to marry the love of your life, and you do so surrounded by so many amazing people who are there to share in your special day.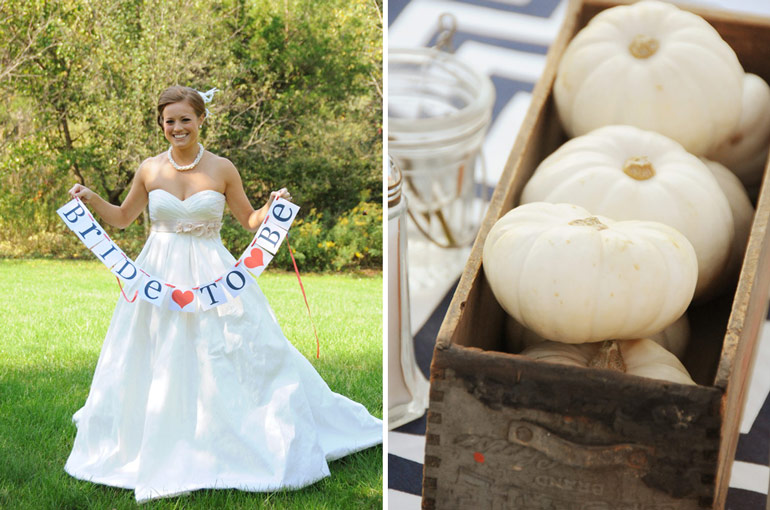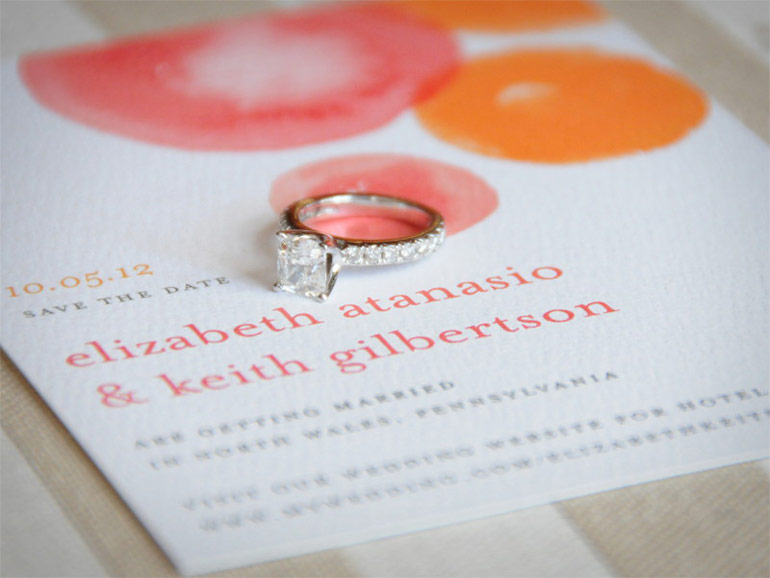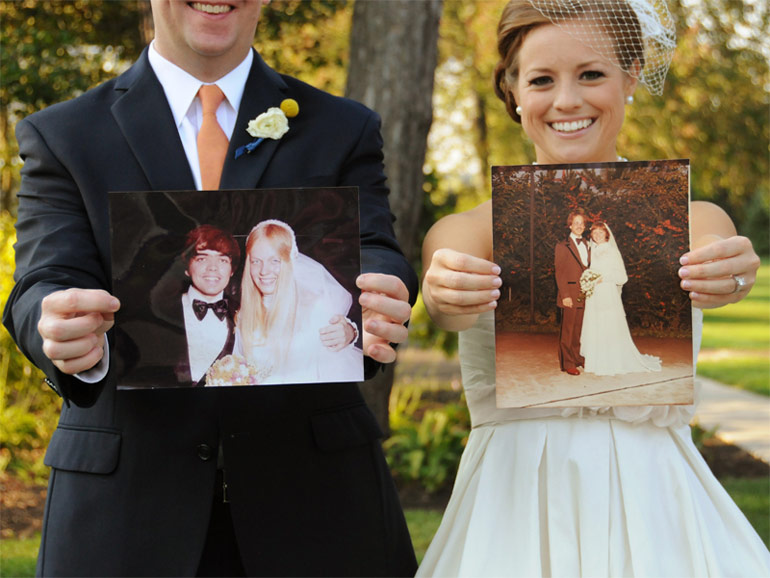 Sources:
Bride's Gown: Davids Bridal – Galina Strapless Shantung Taffeta Sweetheart ballgown
Bride's Shoes: J. Crew Bride's Jewelry: Sherman & Son's Jewelry Store Bride's Accessories: Hairpiece – I Do, I Do, Morristown Bridesmaid Dresses: J. Crew Hair: Dana Triano, Crystal and Company Hair Studio Makeup: Julie SforzaGroom/Groomsmen Attire: Suit – Calvin Klein, Shoes – Johnston & Murphy, Tie – Forage Haberdashery Flowers/Rentals:Karma Flowers
Cake: Memorable Affairs Catering Invites: Wedding Paper Divas Music: Philly Event Group Favors: CDs with some of Bride & Groom's favorite songs Honeymoon: Hawaii
We are throwing back to all the blogs, post & print Open Aire Affairs has been in past & present! 
http://newjerseybride.com/real-wedding/elizabeth-atanasio-to-keith-gilbertson-pearl-s-buck-estate/