Phildelphia Vendor Spotlight || Joshua's Catering Ridgeland Mansion Weddings
One of the best things about working in the wedding industry in the Philadelphia region is all the amazing people we get to meet who are building their brilliant businesses, one happy couple at a time. We'll be highlighting some of these wonderful folks with our new series: vendor spotlight!
I had the pleasure of chatting with Hope Hilby, Joshua's Catering Sales and Event Manager to get the insider info about the new and improved Ridgeland Mansion in Philadelphia. Ridgeland Mansion is by no means a new establishment; it is a historic structure in West Fairmount Park that recently took on a new life when Joshua's Catering in partnership with Open Aire Affairs took over to make it a premiere destination for Philadelphia weddings. Joshua's Catering Ridgeland Mansion WeddingsBG Productions recently had a chance to tour beautiful Ridgeland Mansion at one of their open houses and we are swooning over them! Talk about an amazing venue in a gorgeous area.
SO WE DECIDED TO OFFER A DISCOUNT!
Book BG Productions to capture your beautiful wedding at Ridgeland Mansion in 2016 or 2017 and receive a 10% discount on our services. WOW, now that's a deal! Can you tell we're excited to shoot there?? Just mention to us that you're having your wedding there and we will make this discount happen. And if you've never heard of Ridgeland Mansion before, do yourself a favor and check it out! Here's some info to get you started on your wedding planning journey.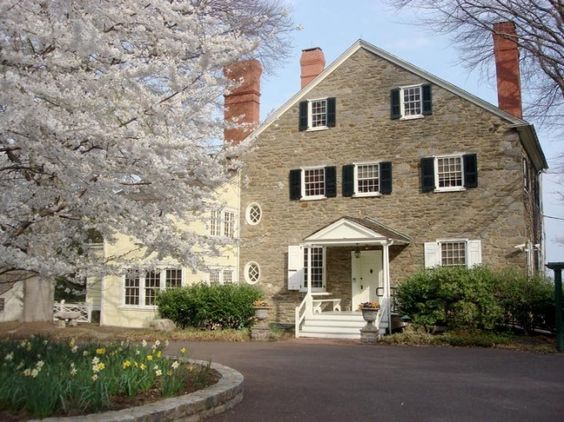 Tell us about Joshua's Catering; how do you describe what you do to folks who are entirely unfamiliar?
Joshua's Catering brings our clients the best — best flavors, best presentation and best service. Our commitment to our clients shows in the form of fresh and tasty dishes from locally sourced products, provided by urban and rural farms and with goal of making naturally certified foods affordable.
How long has Joshua's Catering been in business and how did it come into being?
We began as a cafe in 2002 introducing the Elkins Park area to fresh and local foods. We were one of Philadelphia's first farm to table concept restaurants. Soon our customers wanted our food for their events and within months we were in the Catering business.

Who are some of the staff that make Joshua's Catering what it is. Who could Joshua's Catering not go on without having on their team?
Many of our team have been with us from the beginning. One of our most loved is Allie Fusco who began working for us when she was just a teenager and is now one of our lead Floor Captains.
Laurie Durkin is our most key team member. When we were in our infancy, she took our name out to the public, found venues, clients, vendors and worked side by side with our whole team and the clients to bring us to where we are today. Our clients adore her for her cheerful and enthusiastic personality and then after working with her, seriously respect her attention to detail, expertise and knowing she is always there to champion them through the maze of decisions.
Our executive Chef, Jason Nejberger a Penn State Grad in HRIM, awarded "Top Tables" from Gourmet Magazine, Best of Philly and so many others. He personally works with our clients for tastings, menu planning and seeing to every delicious detail
Tell a little bit about how Joshua's Catering took over at Ridgeland Mansion and what differences/ improvements there are since your take over.
The Ridgeland Mansion is home to the Cancer Support Center, who do amazing services for those who are going through healing and dealing with cancer. They do not stop there, they reach out to the families to give them tools for strength and the support so they are alone in the journey to bring health to their loved one. With all they do, they reached out to us because they saw that we embrace the same idea that food can be healing. We took over as exclusive Caterer and Venue management this past Fall. We then brought in Open Aires Affairs who installed our beautiful Navi-Trac All Weather Tent which holds up 300 guests.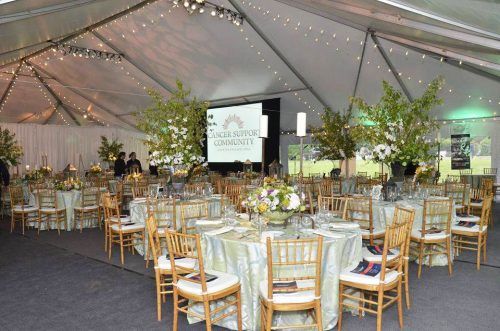 What is different/ special about Ridgeland Mansion compared to your other venues?
Located in West Fairmount Park, you feel like you are in the secret garden of Center City which is only 5 minutes away. Similar feel to doing an event in Central Park in New York.
Tell us about your relationship with Open Aire Affairs and what it's like to work with them at your venue(s).
We have been working with Open Aire Affairs for almost a decade for rentals. When we were given the opportunity to begin developing Ridgeland Mansion into a larger venue with a semi permanent structure, they were our first and only phone call!

What tip(s) would you give to people who are currently planning their weddings?
Let the experts do their jobs. Find those you trust and who will communicate in a timely manner with you, give you the choices but not make you crazy and let them take care of the details. Then let them take on the job!
What is one of your favorite inventive wedding day stories? Could be when something went awry, out of this world DIY by the bride/groom, or even when a member of your staff went above and beyond to make the day.
We hired an A Cappella  Philly street group for the Father of the Bride to surprise his daughter. We had to sneak them in so nobody saw them, then hide them! When the bride stepped out of her bridal suite for Dad's first look, we had the group step into the hall while singing, "You're Daddies Girl" …
What is your favorite part of being in the Philadelphia wedding industry?
That we are part of one of the best groups of Caterers and Vendors in the industry! My heart was just bursting with pride watching the DNC! That was our industry that feed them, built it, light it and even made national news with "balloonapalooza"! We have the best talent and expertise in the industry right here in Philadelphia!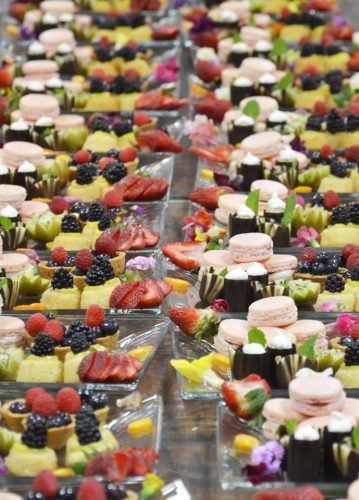 *All photos provided by Joshua's Catering*
Thank you Hope, for sharing ALL of this information with us! We hope you enjoyed this vendor spotlight in our series. Stay tuned for more awesome local folks doing rad things in the coming months.
http://www.bgproonline.com/blog/philadelphia-vendor-spotlight-joshuas-catering-ridgeland-mansion-weddings/
So happy to be on the BG Productions Blog and be featured as one of our sites! Make sure to book them for your next event!