A RUSTIC BARN WEDDING WITH LUSH GREENERY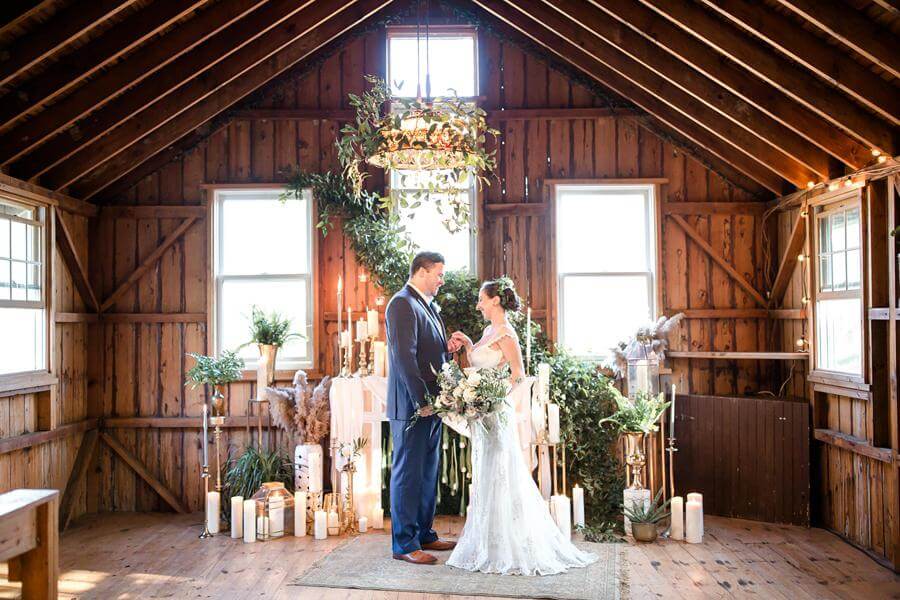 This bohemian styled wedding will captivate your mind with inspiring tones, greenery, and a rustic landscape set at Ash Mill Farm.  Forever Love Events brought a talented group of vendors together to fulfill an ethereal dream come true.  From the lush flowers to the delicate table decor, we see some unique trends for the free-spirited couple.  We hope these talented wedding vendors can inspire you as much as they inspire us.  Keep scrolling for more lovely ideas for your wedding captured by Yana Shellman Photography.
"It all began with a wedding coordinator Andi. She worked with all the vendors at different weddings and thought it would be great to bring her favorite people together in one event. The Boho styled shoot was born. Andi reached out to everyone and gathered wonderful Philadelphia and NJ wedding vendors in one lucky spot. The spot was so lucky that in the middle of freezing cold dreary February we got a sunny 70 degree day! So we not only got to take photos of the smores but also to enjoy them outside after the dark (not photos of that though, so you will have to believe without the proof)."
"Ash Mill Farm was a perfect spot for the style. Exposed wood, sheep, beautiful wooded area for the bride and groom photos. However, without all amazing vendors and Kristen and Chris (our real bride and groom couple) this all wouldn't be possible. From the lush ceremony decoration to the most amazing head table decor everything was thought through and custom made for that day. The wine and turquoise colors have never made a prettier combination and white roses and tulips never looked so stunning!"
"Everything was decorated while Kristen had her hair and make up done. Once she was all dolled up, she got in gorgeous wedding gown and the photo shoot began. It was amazing to see how a simple and cozy the barn space was transformed into the most elegant intimate wedding set up! We photographed the ceremony and the reception space first and then headed out outside. The sunset was warm and glorious. The weather couldn't be more perfect for spending time on the swing all decorated with beautiful flower arrangements, eating smores and enjoying each other's company.
https://www.phillyinlove.com/ash-mill-farm-styled-wedding/