This week we will be throwing it back to all the blogs, posts & magazines we have been featured in for all of our venues past & present.  
No two couples are alike. At Trilogy Event Design, we're thrilled to have worked with so many wonderful couples that want to tell their story through their wedding day. And as we closed out the Summer of 2014, we were lucky enough to see a year's worth of planning and designing come together for our amazing couple Ranjana and Tim! (Thanks to Colleen Joy, owner/photographer of Full Circle Photography & Design for many of the photos featured in this blog).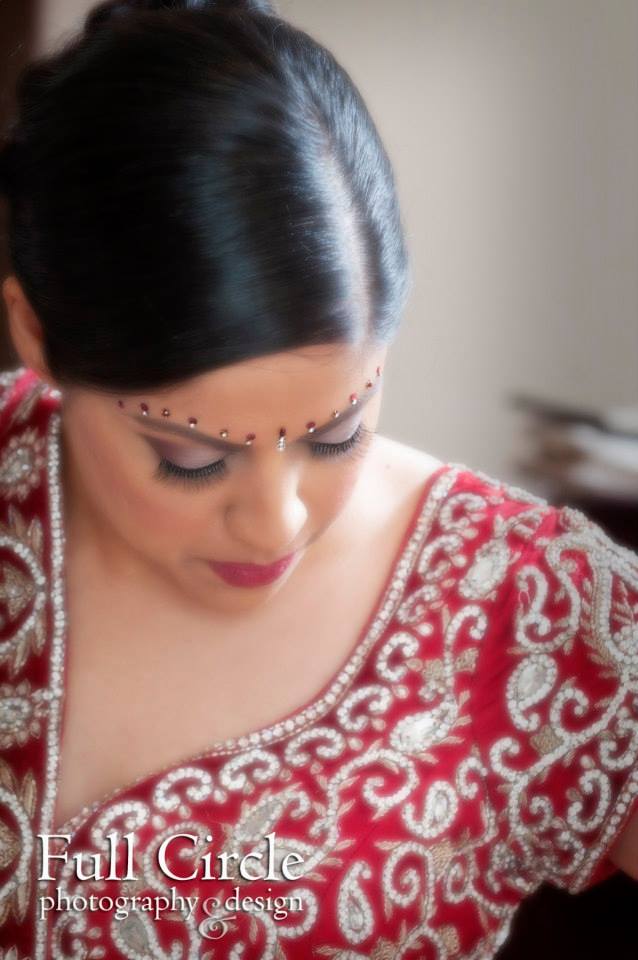 This fabulous, sweet, and very funny couple visited our studio back in the Summer of 2013 with a vision of a rustic-chic wedding. After taking them on a venue search, they decided upon Sand Castle Winery in Bucks County, PA for their wedding reception.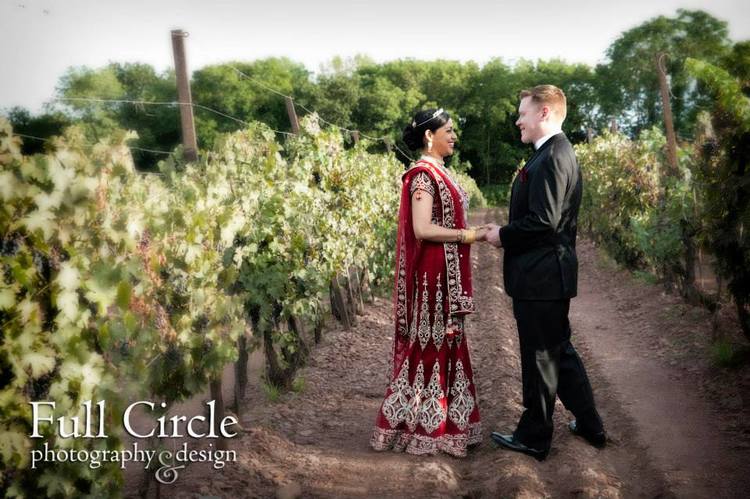 This gorgeous venue had the character and style they were envisioning for their big day. With the surrounding vineyard proving to be a formidable view for their guests, the immediate impact of pulling up to the winery and seeing the Sand Castle set the stage perfectly for what was to be a terrific evening.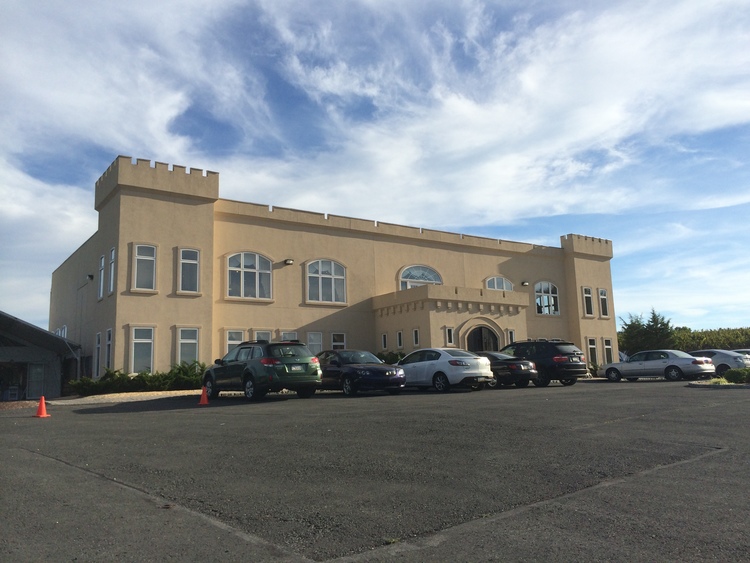 To get their guests excited for their wedding reception, Ranjana & Tim asked Francesca to design them an invitation suite that reflected the overall look of their reception and incorporated elements from the winery. On a kraft paper, Francesca created a wine-stained invitation suite that was the talk of their guests in the lead-up to the wedding.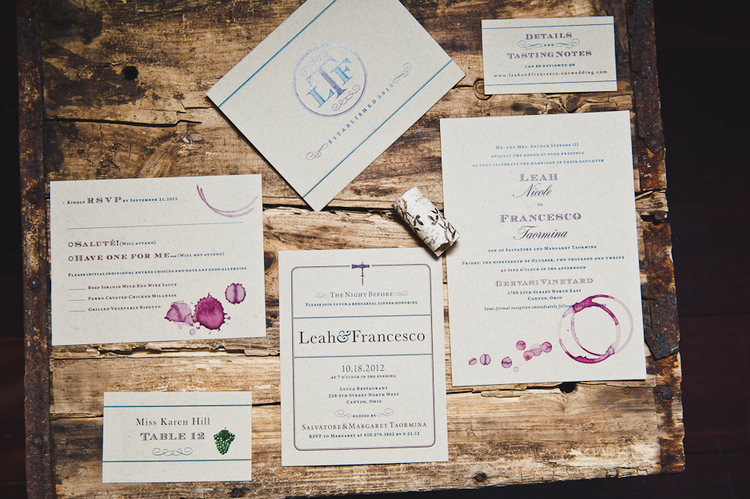 Sand Castle Winery has a tent attached to the building itself. The tables were adorned with burlap linens with beautiful centerpieces created by Kate Farley Design.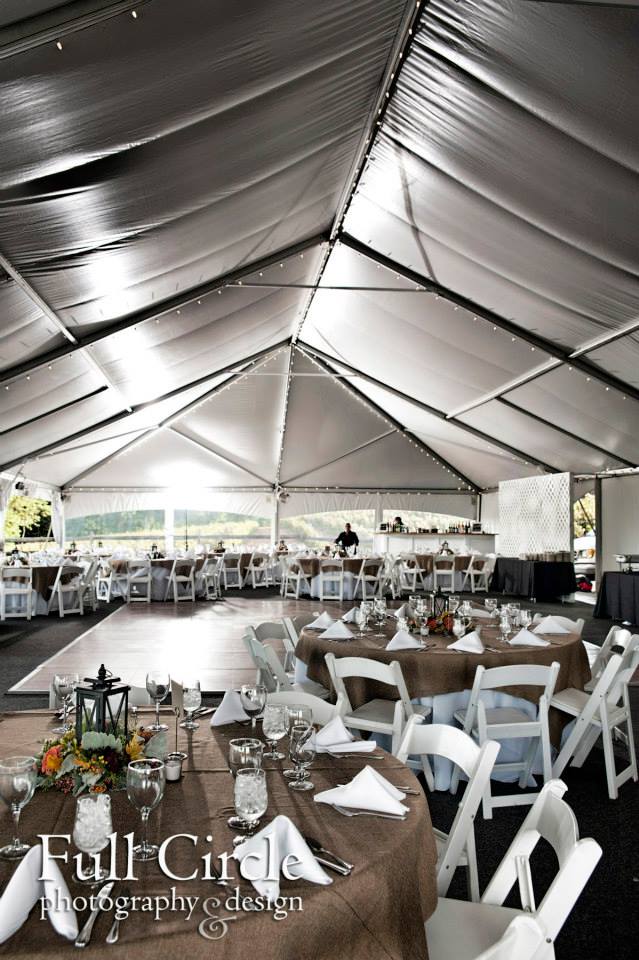 Besides designing floral, Kate — using the designs Trilogy Creative Designer Francesca Staffieri created for our couple's invitation suite — designed the chalk art signs that were at the buffet tables and cocktail lounge.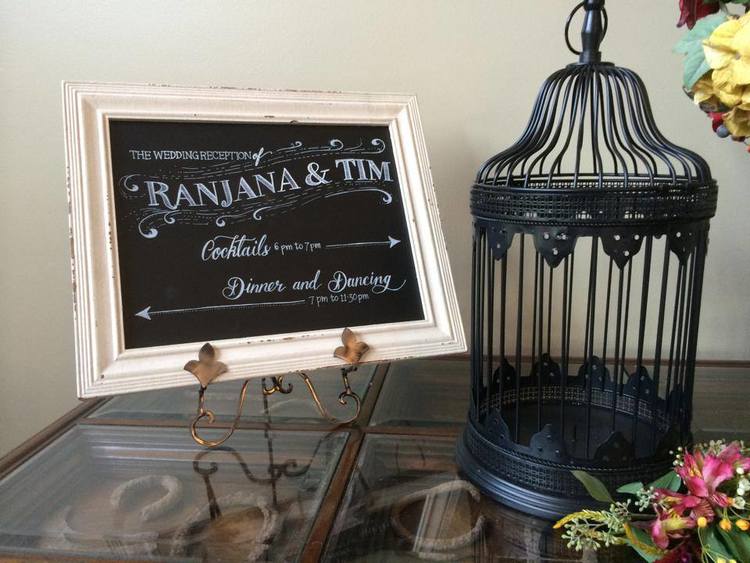 While the guests were treated to a wine tasting held by the winery, Ranjana & Tim didn't want their guests to go home empty-handed so they chose a wine as their favor. Francesca designed the wine labels pictured above as well as the seating cards hung around the neck of the bottles.
Trilogy Event Design Chief Event Planner Randi Martin was always at arm's length over the course of the evening, coordinating the other vendors and the event, while our couple spent the evening dancing with their family and friends.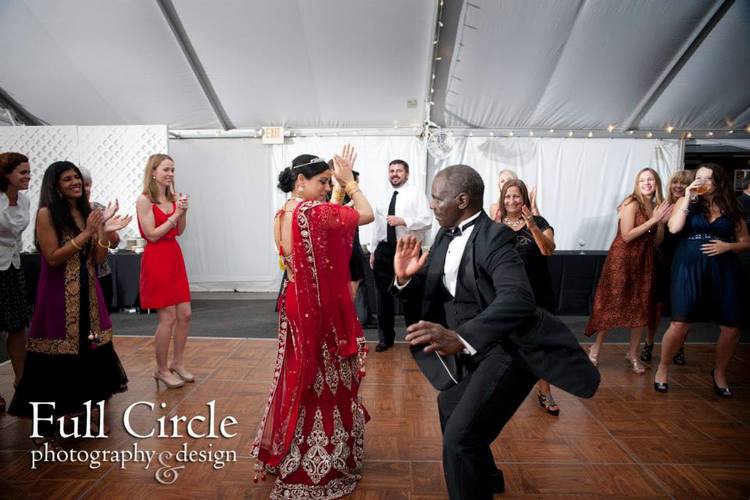 As the night drew to a close, with DJ Kyle from Synergetic Sound & Lighting providing the music everyone was dancing to and their guests eating the delicious food by caterer Chand Palace, Ranjana & Tim cut their cake from Lochel's Bakery.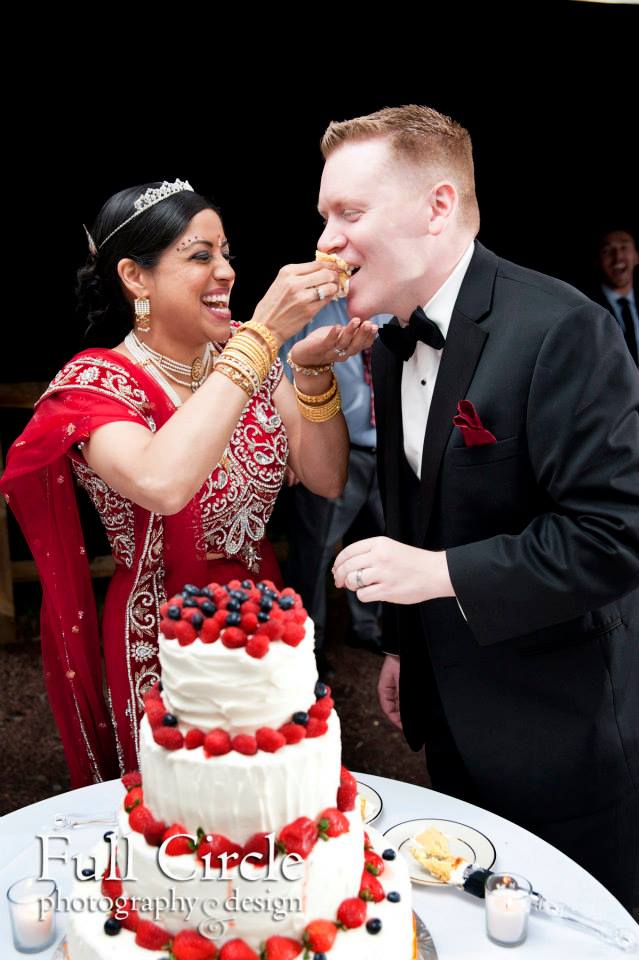 It truly was a fun evening, and we couldn't have been happier to work with such a fun-loving, sweet, and beautiful couple! Congratulations, Ranjana & Tim! We wish you all the best on your new life together 🙂