Today's real wedding feature comes from Radian Photography and we are truly giddy to share this story! Love everything Radhika had to share with BSB about Katie and Adam's giving back wedding story!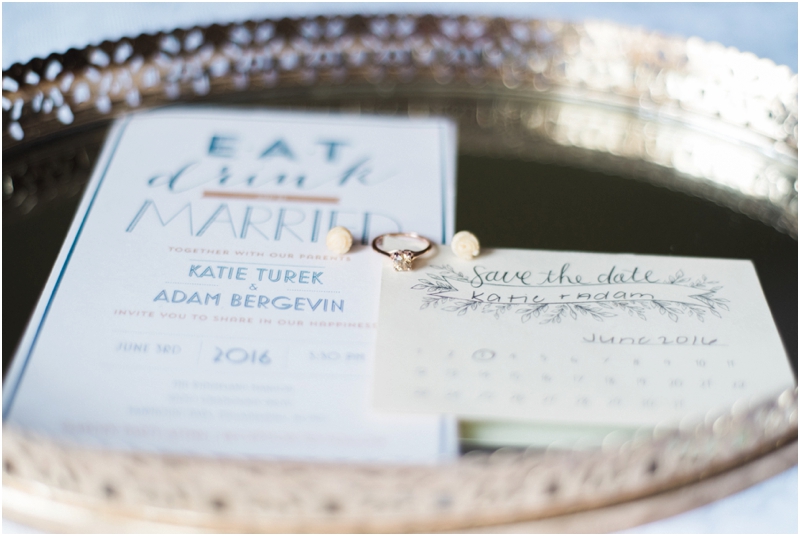 'Katie and Adam met while at grad school at UPenn, and Ian got to know them both there as well. What started out as close friendship quickly evolved into a deep love for each other and helping the world as well. They clearly took so much time to not only build an intentional relationship, but also create an intentional celebration at their wedding to honor their love and lives and share that with friends and families.
They were married on June 4th, 2016 in Philadelphia, PA and chose the
Ridgeland Mansion
to be their venue because their mission is to ensure that all families impacted by cancer are empowered by knowledge, strengthened by action, and sustained by the community. 100% of the cost of reserving the venue went to the non-profit.'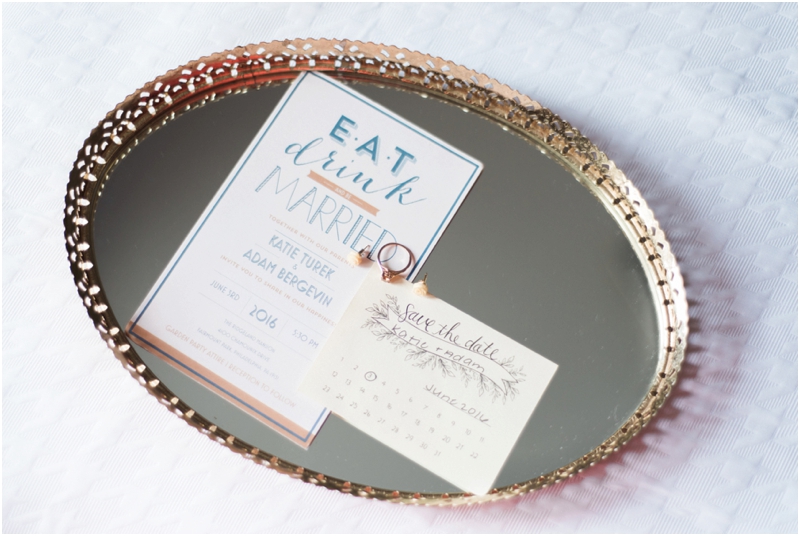 'Invitations from Vistaprint were printed on recycled paper to cut down on paper waste (there were also no RSVP cards – instead, guests were asked to call or e-mail in their RSVP).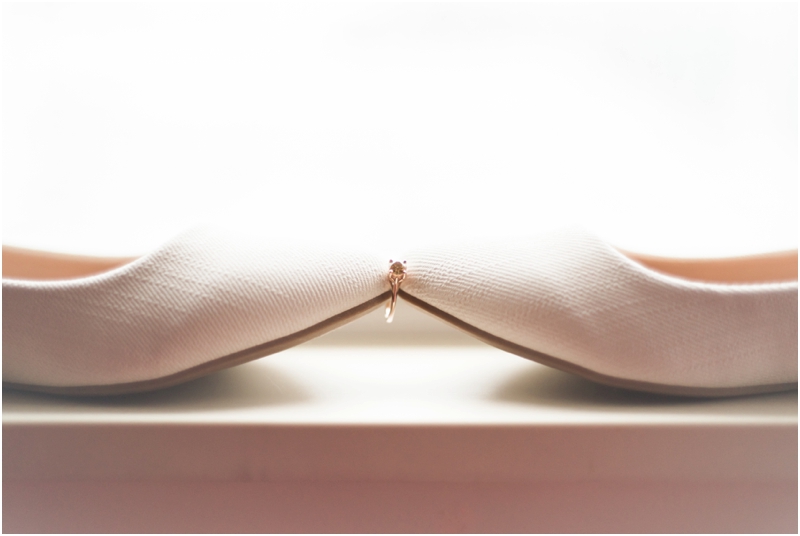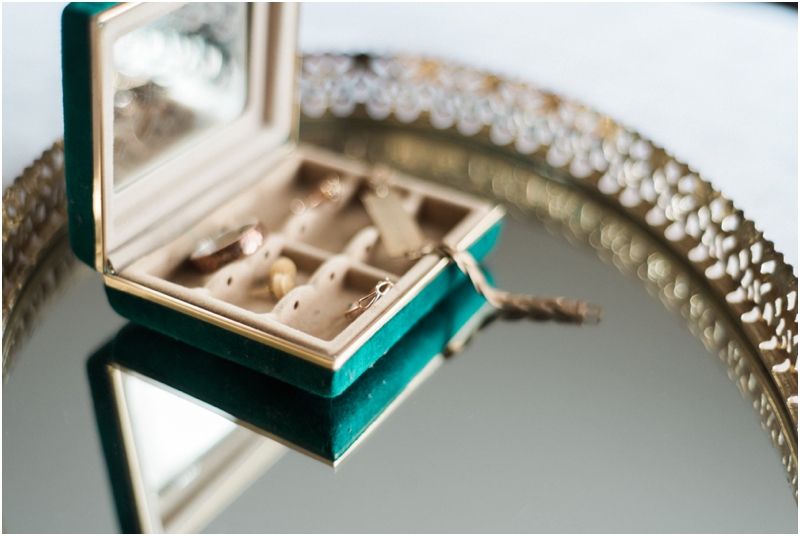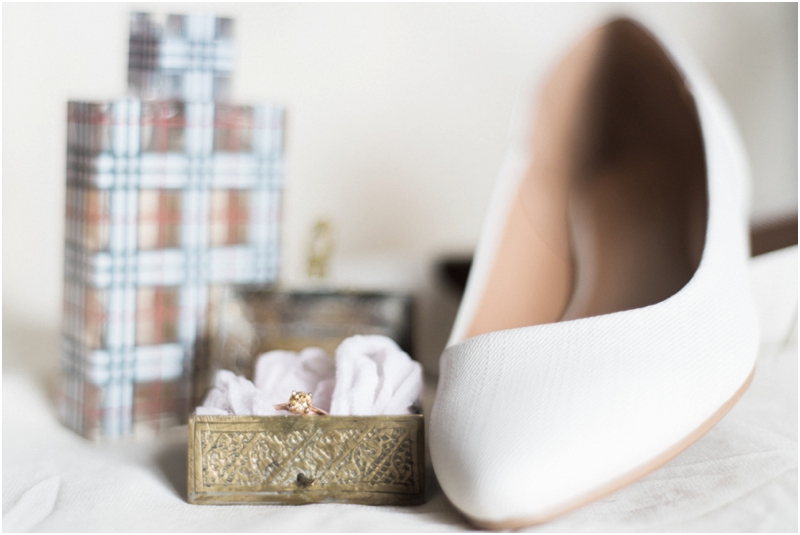 'Katie's dress was vintage from an antique store, Cape May Antique Center, in Cape May, NJ. Somehow it fit perfectly and no alterations were needed. The best guess as to its age would be 1950s/60s. The diamond in Katie's engagement ring is vintage as well – probably from the early 1900s/1910s.  No blood diamonds there! The wedding bands were both from Etsy, and Katie's is from Katie Carder Fine Jewelry, which donates a portion of profits ($2,000 in the last 3 years) to animal rescue organizations.'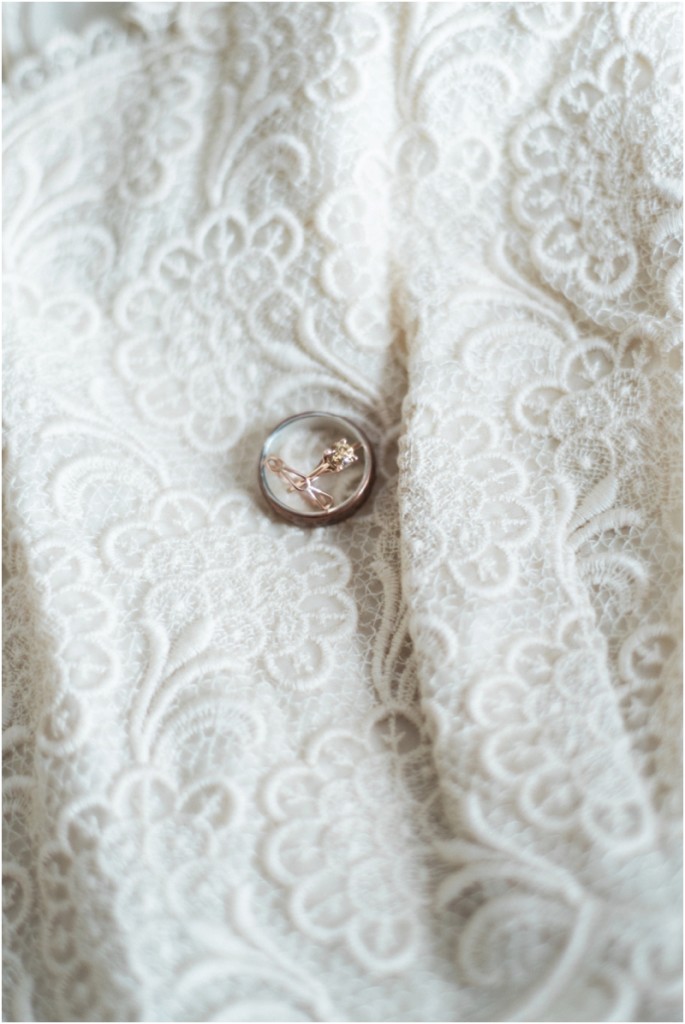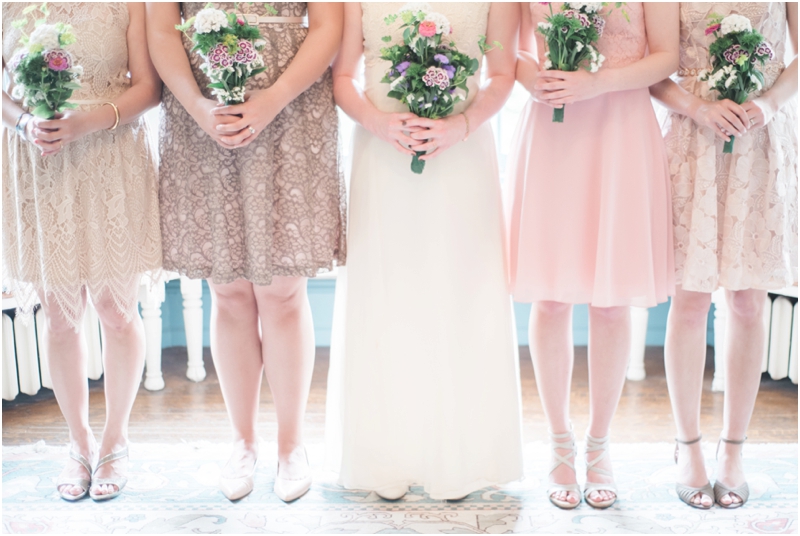 'The flowers in the bride's and bridesmaids' bouquets were local from Triple Tree Farms in Gap, PA and were assembled by the bride herself! Decorations included vintage Ball jars either passed down to us from family members or re-used from friends' weddings. The growlers are part of Katie and Adam's collection. Decorations (fans/chalkboards) were all re-used from friends' weddings. Katie and Adam are donating tablecloths and table runners to Goodwill.'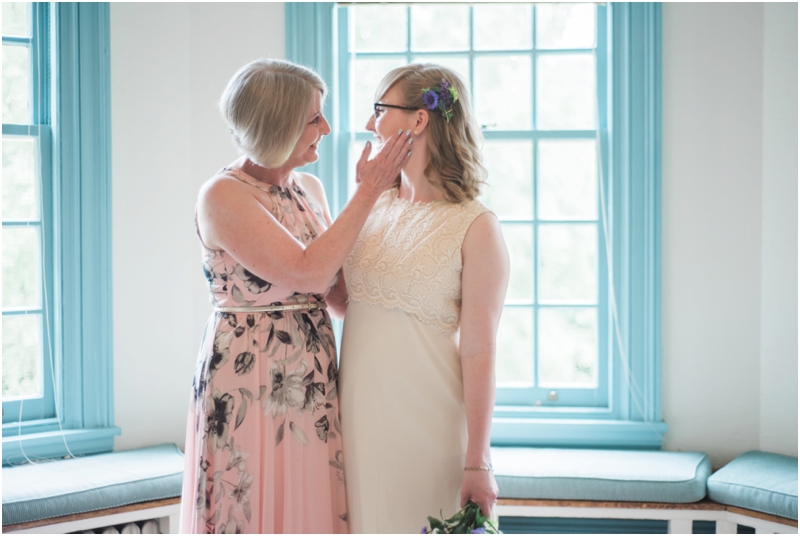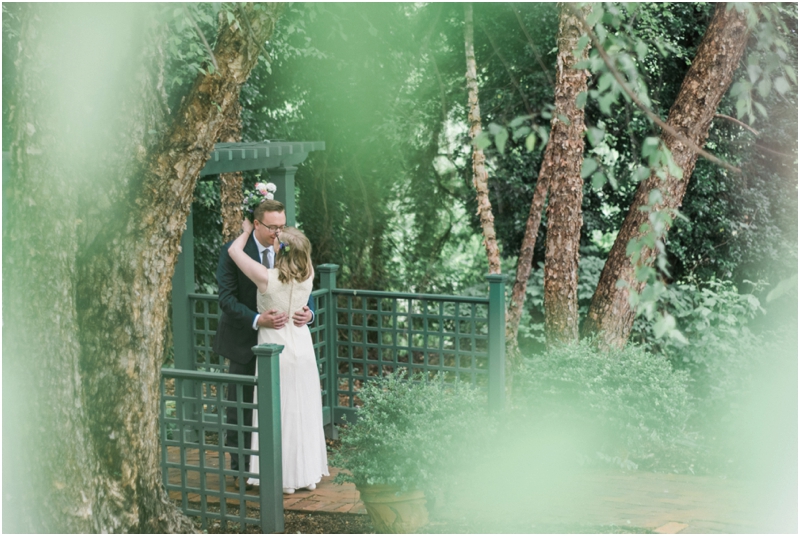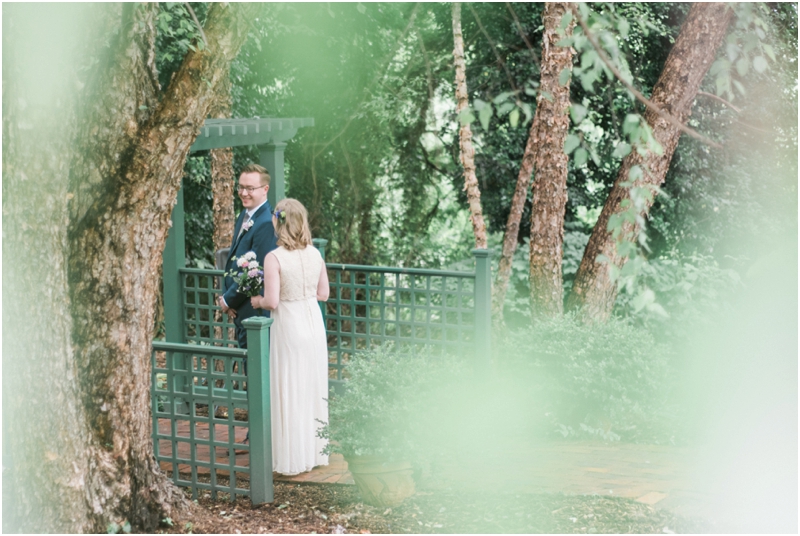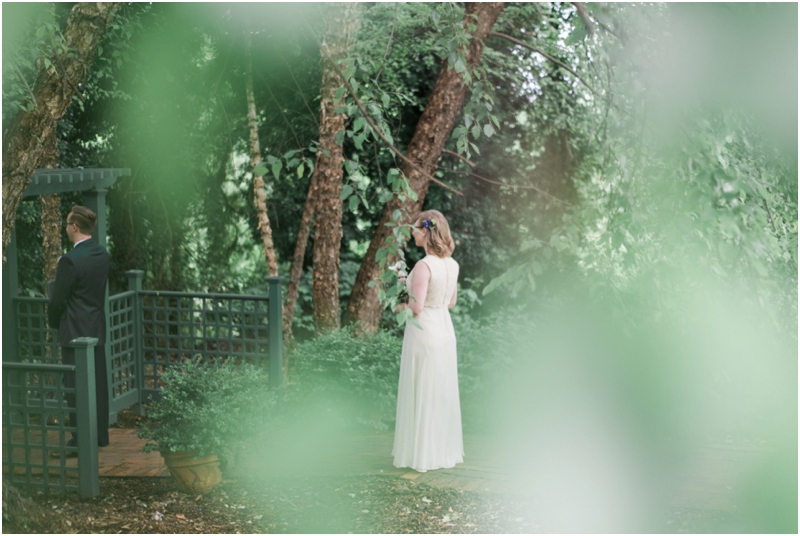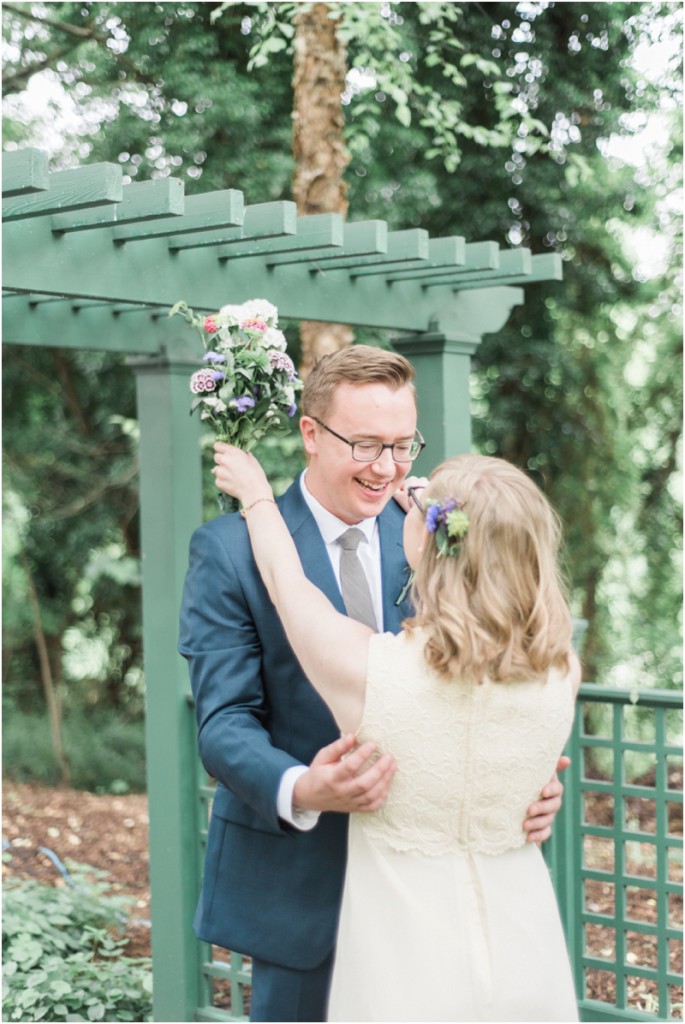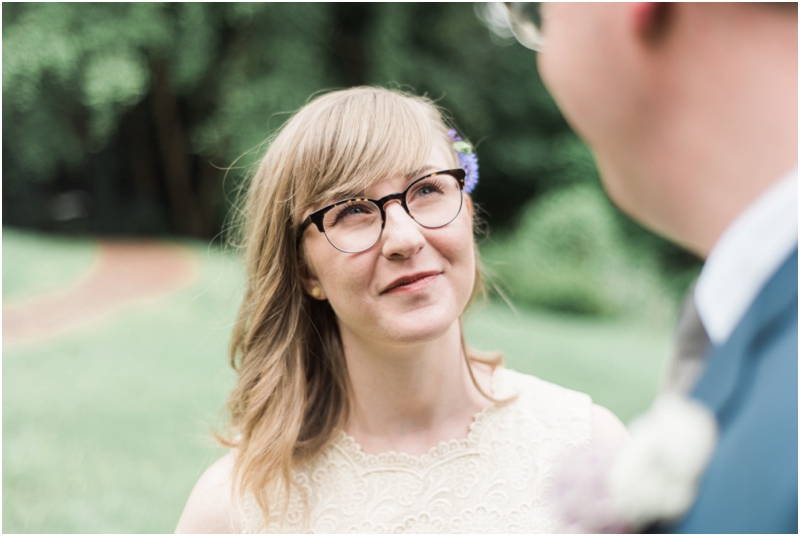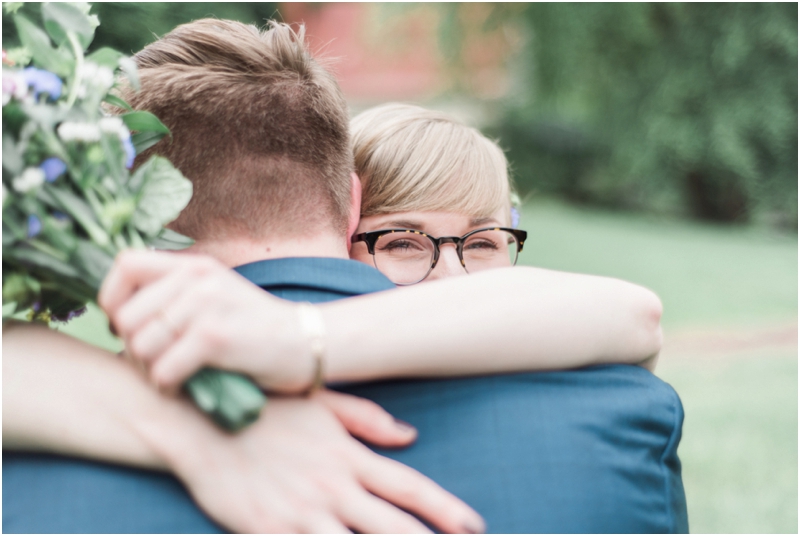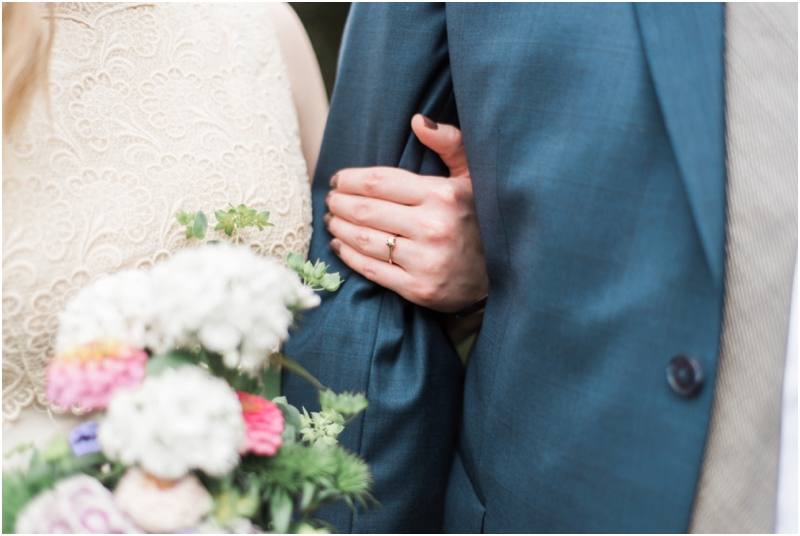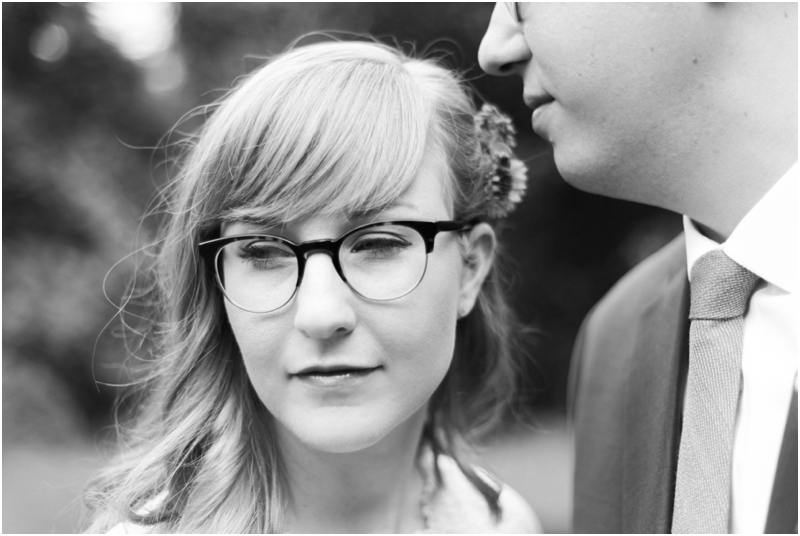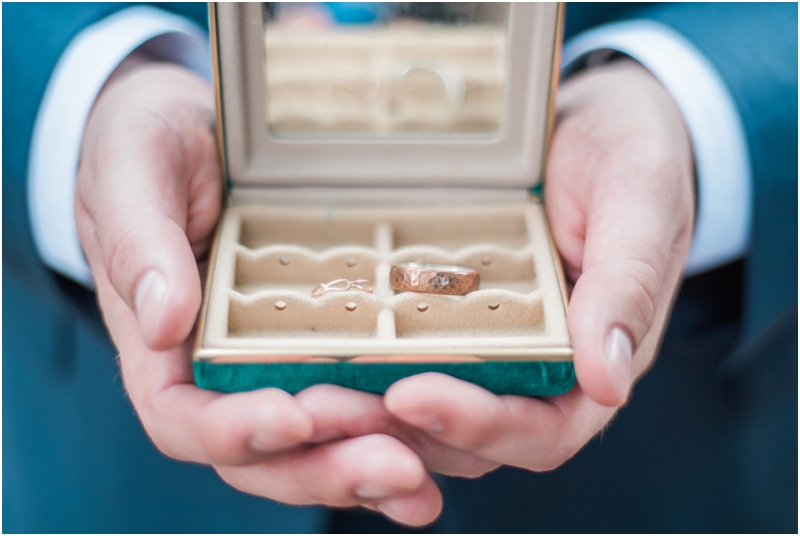 [Added bonus]
'Ian and I (Radian Photography) actually met while working for a nonprofit in Durham, NC that empowers students with the academic skills and personal well-being they need to be successful in college and beyond. I work there full time now and Ian is actually writing his dissertation on it as well. We already donate our time to photograph events and take the photos for the annual report, and are actively using our business, so that is directly benefits them, as well as other educational opportunities in Durham. While photography has our hearts, we want to make sure our business is the world!'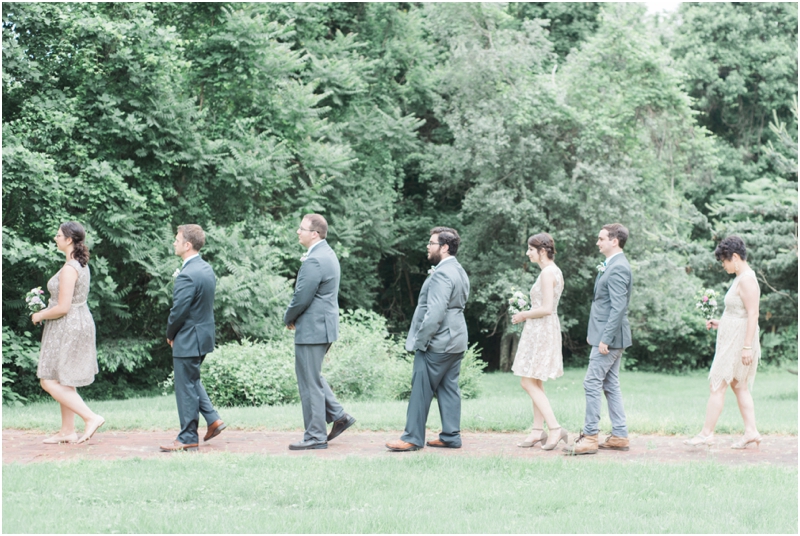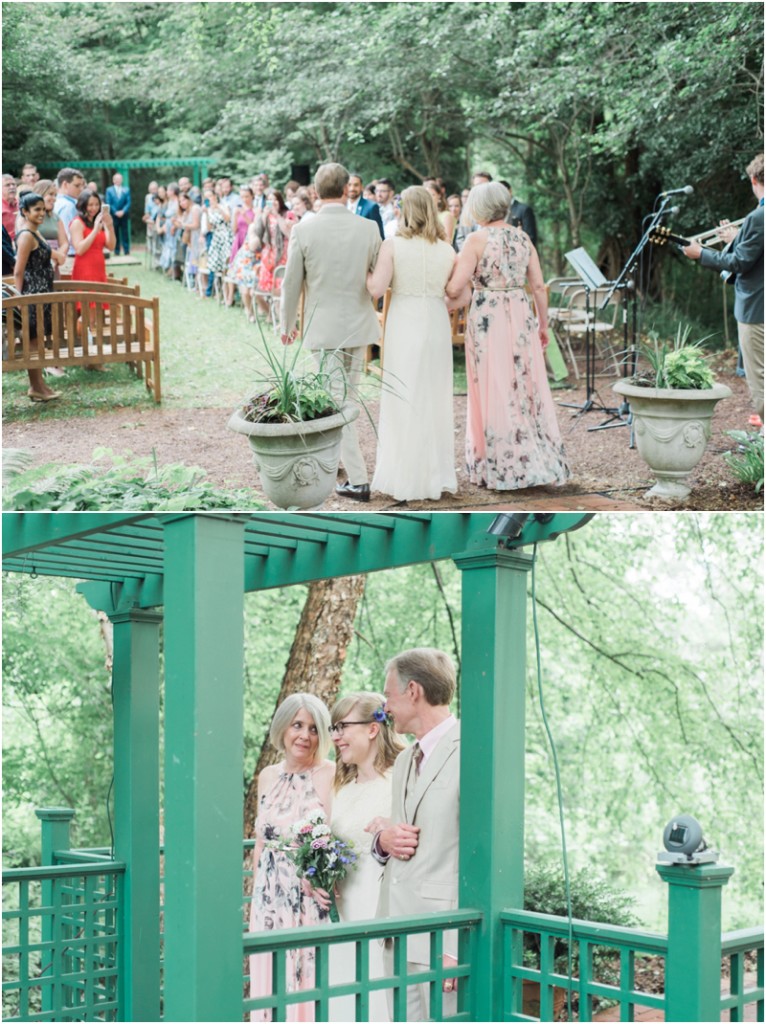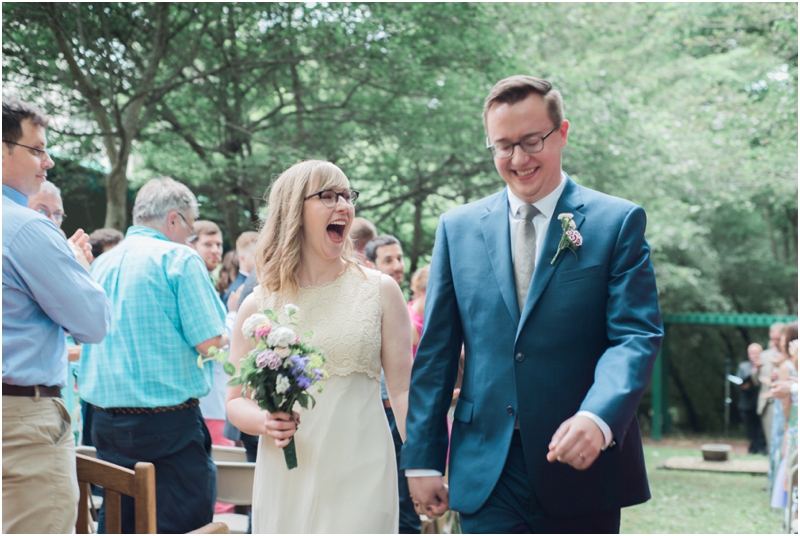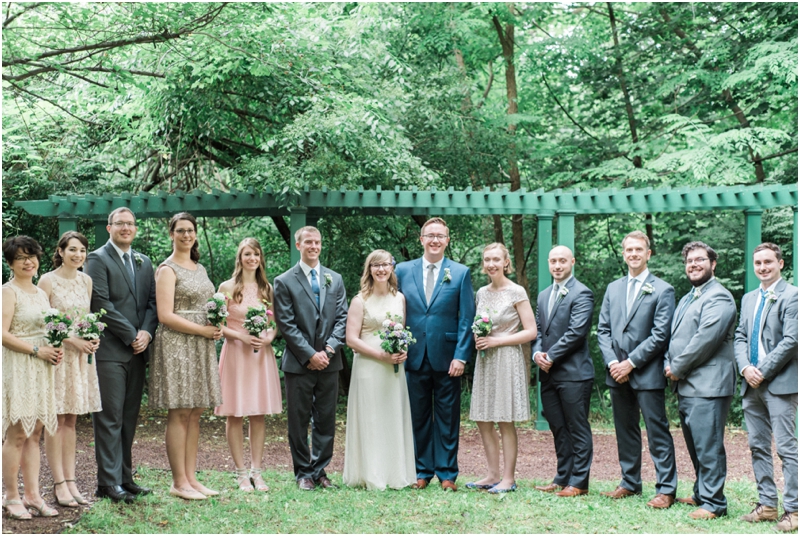 'Katie and Adam rescued their cats and are huge animal lovers and therefore live a vegetarian lifestyle. The caterer at their wedding was a local Philadelphia food truck,
Jerry's Kitchen
 Food Truck, that provided an all-vegan meal at dinner. A large majority of the beer at the reception was also home-brewed. They made sure everything they used was either recyclable (as in bottles) or compostable (cups, plates, napkins, cutlery) , and worked with
Bennett Composting
 to ensure that things were disposed of in the correct way.'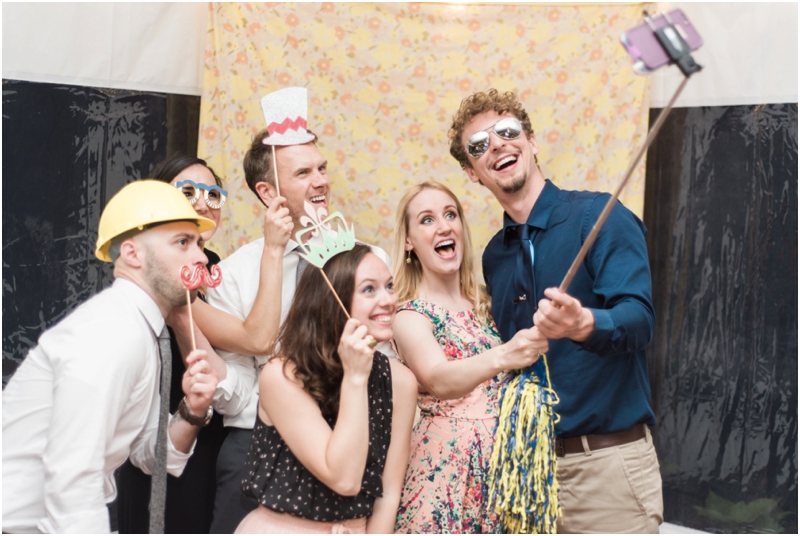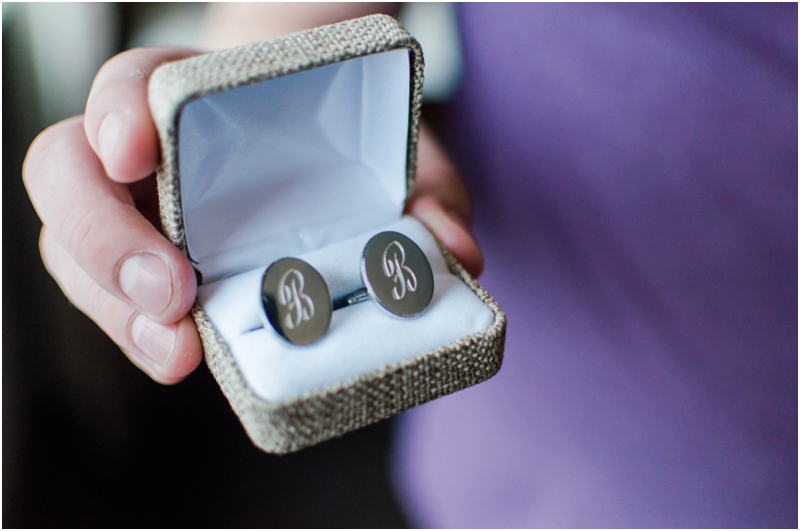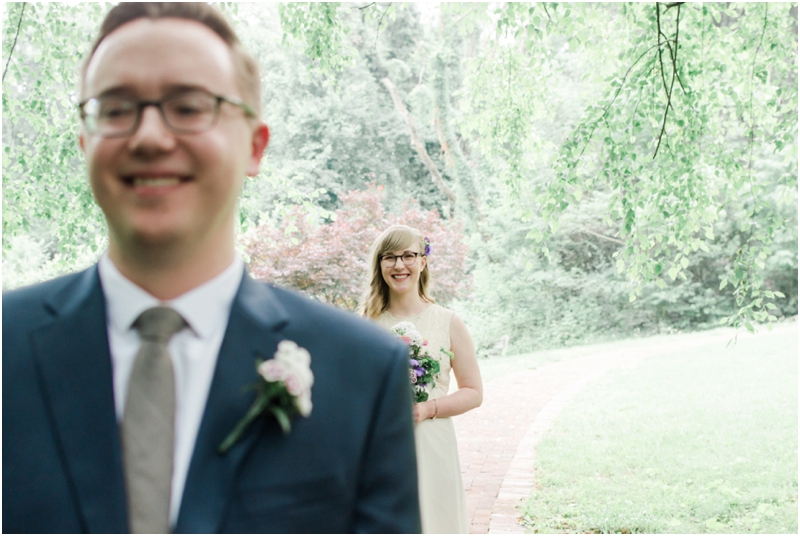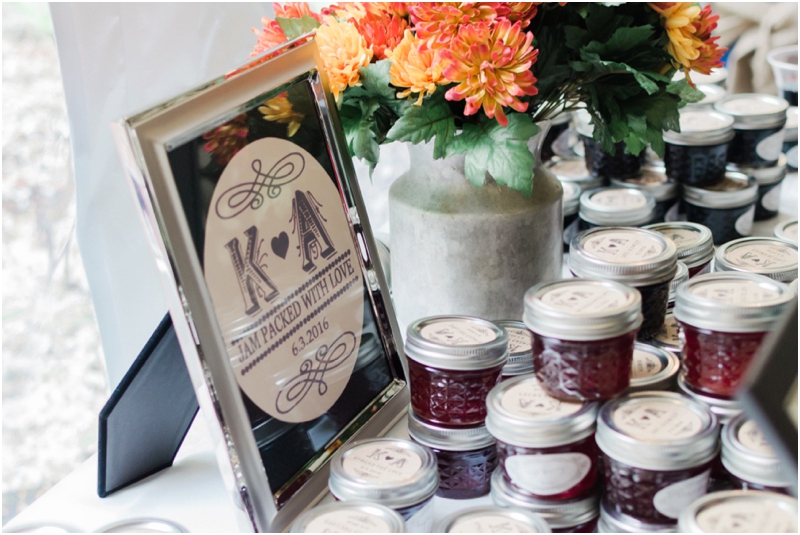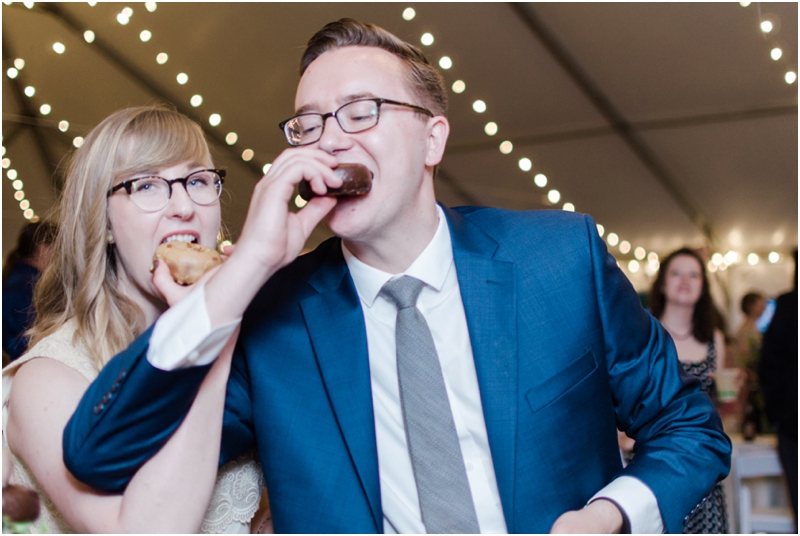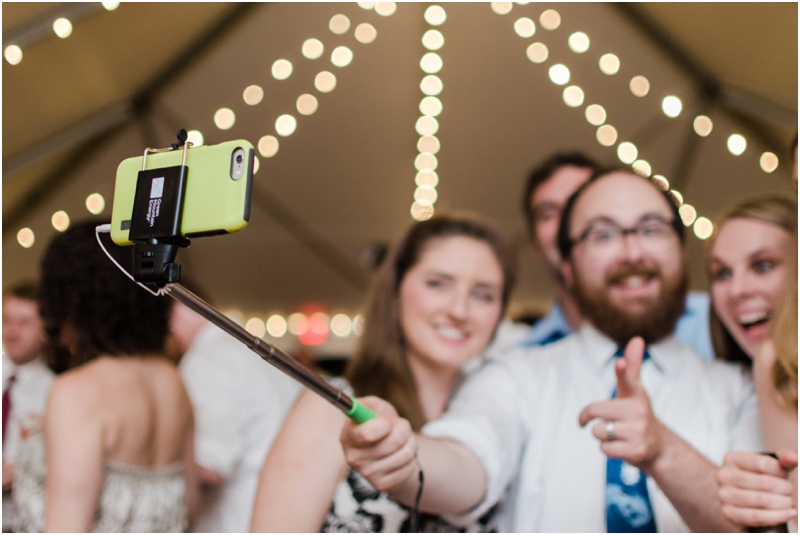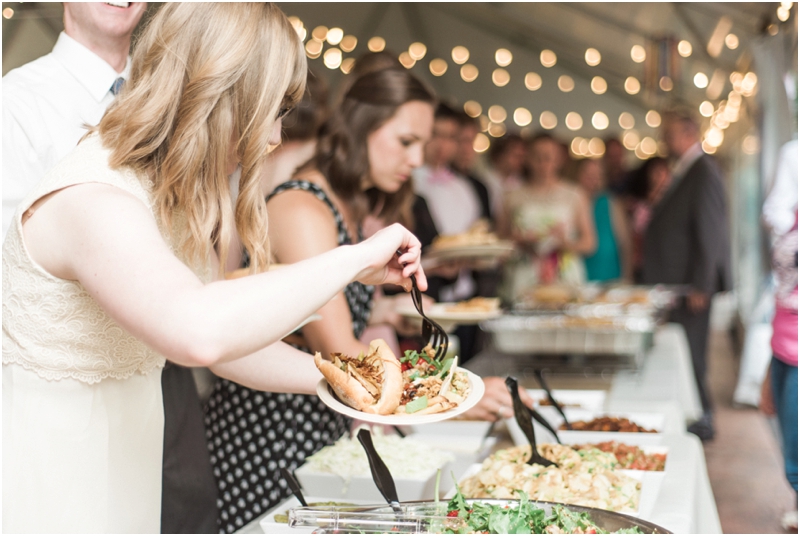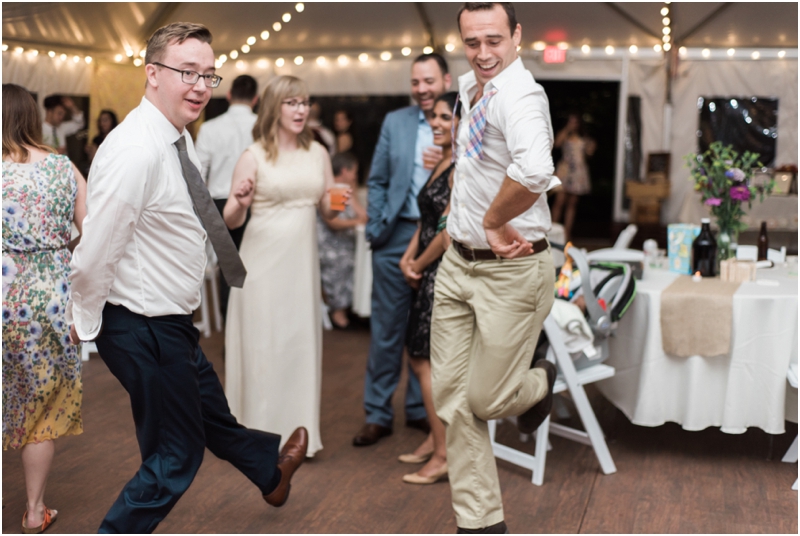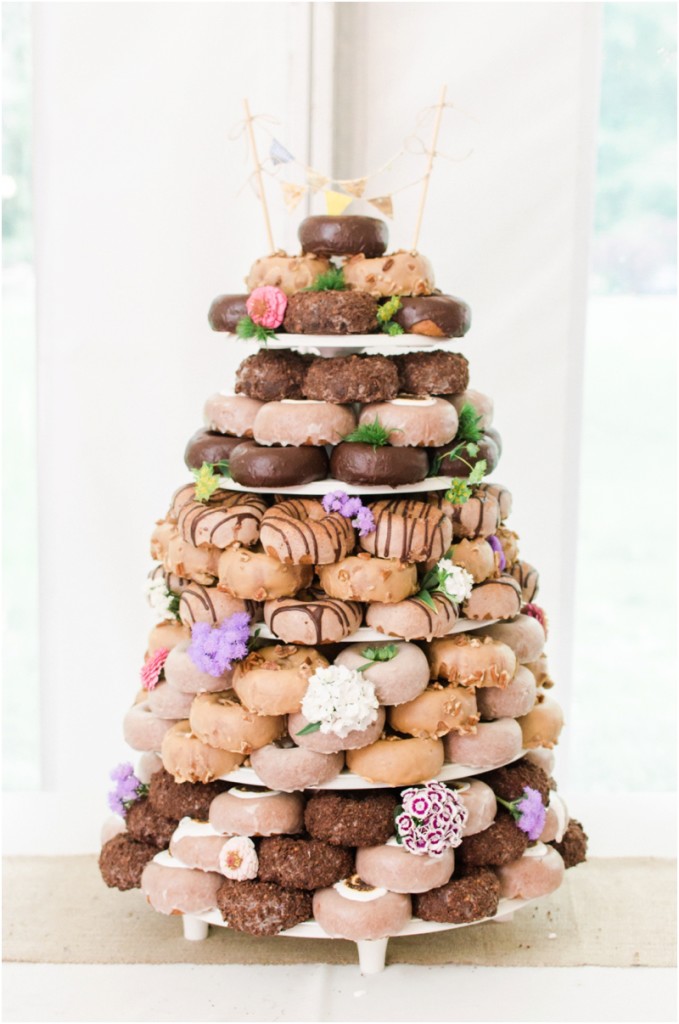 https://www.blacksheepbride.com/weddings-that-give-back-katie-adam-philadelphia-pa/